Shenzhen (China) International Small Motor, Electrical Machinery & Magnetic Materials Exhibition (short for Motor & Magnetic Expo) is an leading industry event in the motor and magnetic materials industry. The 19th Motor & Magnetic Expo attracted nearly 500 exhibitors at home and abroad, and the exhibition area of the industrial chain exhibition in the same period reached 30000 square meters. Exhibitors brought thousands of products, all kinds of accessories, finished products, equipment and solutions, which stimulated the purchasing enthusiasm of the visitors and their enthusiastic negotiation intention.In addition, there were more than 30 keynote speeches, which brought the technology sharing and opinions of industry leaders. The forum area was a surge of people with warm atmosphere. Industry purchasers and manufacturers gathered together, and more than 60 visiting groups at home and abroad with procurement needs had arrived at exhibition site.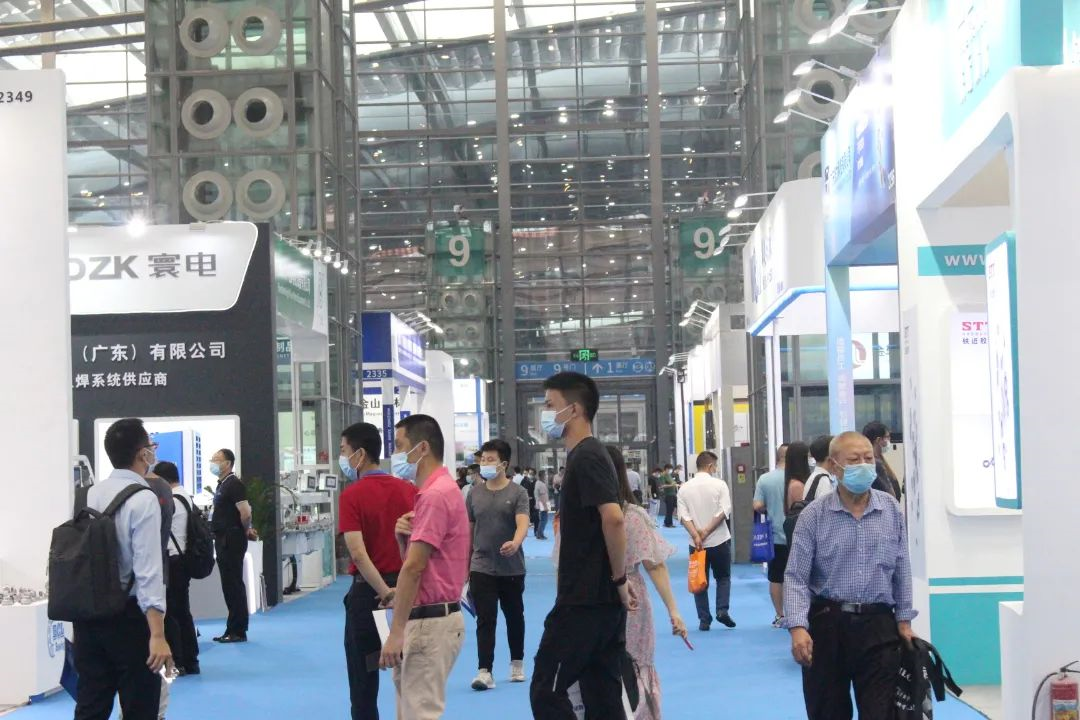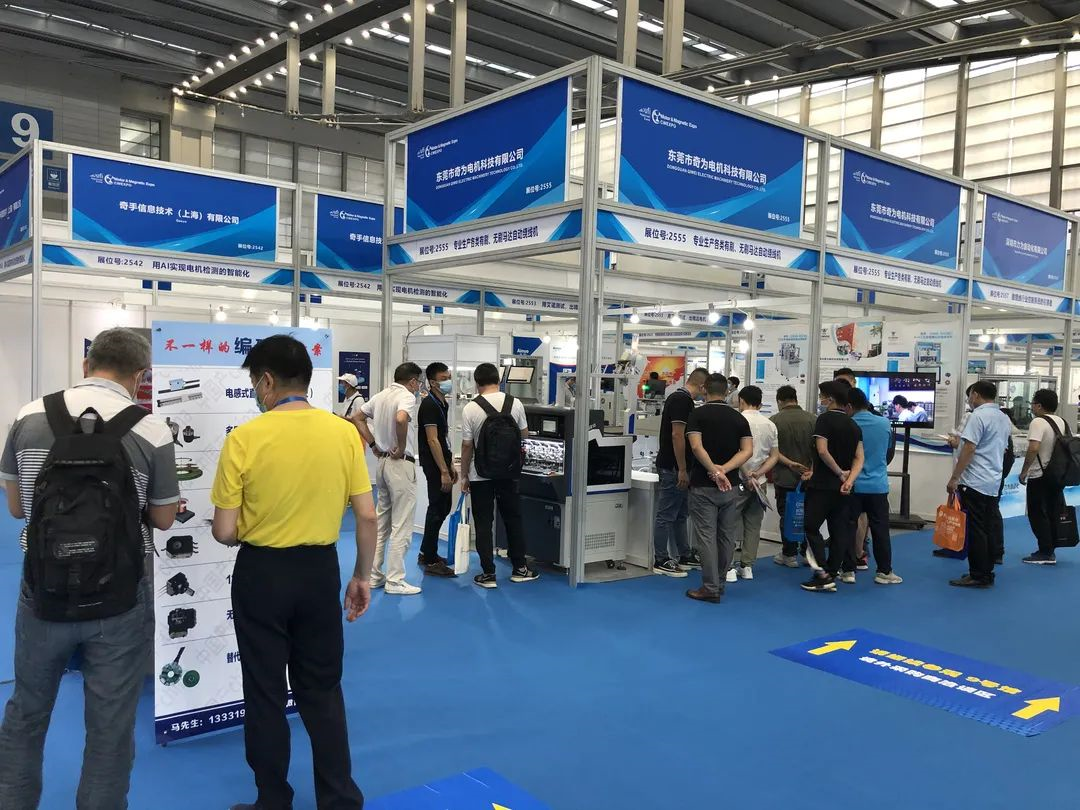 More than 500 exhibitors participated this exhibition.
Motor & Magnetic Expo is committed to helping the industry grasp new opportunities and meet new needs. Therefore, it has been supported by many new and regular customers, favored by well-known brands, and the trend of intelligent automation is gradually obvious.
High quality enterprises at home and abroad display supreme product on the exhibition site. They brought advanced products and technical concepts to the visitors. The enterprises include National Engineering Technology Research Center for Small and Special Motors, SMART MICROMOTOR, CASIC MOTOR, Dongguan Langyi Mechanical and Electrical, Xinbaoda Motor, CHINA•HUANCHI BEARING GROUP, JFE¡¢Qeexo, FUJI ELECTRIC INDUSTRIES, TIEJINSCIENCE&TECHNOLOGY, Ningbo Yinqiu, Ningbo Shilong, SUNFAR ELECTROMECHANICAL EQUIPMENT, JINGKE TEST, SHENZHEN ZHUNDIAN TESTING INSTRUMENT, ZHANHUI ELECTRONIC EQUIPMENT, QINGDAO AIP INTELLIGENT INSTRUMENT, Shenzhen Jingdachen, ZHANG YOU TECHNOLOGY, TENSION TECHNOLOGY , TONGHE PRECISION MOLD, NINGBO ZHENYU TECHNOLOGY, NINGBO HONGDA MOTOR DIE CO., LTD. SUNKI CARBON GROUP, DKSH, CHENGDU GALAXYMAGNETS COMPANY, SINOSTEEL NEW MATERIALS, MAGNEQUENCH (TIANJIN), GRIREM ADVANCED MATERIALS, NINGBO JINJI STRONG MAGNETIC MATERIAL, NINGBO JINLUN MAGNET TECHNOLOGY, Shenzhen Shan Magnetism, BAOTOU JINSHAN MAGNETIC MATERIAL,JOINT-MAG MAGNETIC MATERIALS, SHENZHEN CODACA ELECTRONIC, YANTAI LIKAINU MERICAL CONTROL TECHNOLOGY, SHENZHEN WISDOM INTELLIGENT TECHNOLOGY, SILVER-BALL BEARING, HANGZHOU FORESEE GROUP HOLDING, Ningbo Xinglong Magnetic Technology, NINGBO NINGGANG PERMANENT MAGNETIC MATERIALS, GUANGDONG CINCY INCUSTRY EQUIPMENT, NANJING BKN AUTOMATION SYSTEM, SHENZHEN LIWI AUTOMATION, QIANHE PRECISION MACHINERY, Dongguan Puntland, Delong Machinery, SHENZHEN GHX MECHANICAL EQUIPMENT, DONGGUAN BABU ELECTRONIC TECHNOLOGY, SHENZHEN CODACA ELECTRONIC, SHENZHEN WISDOM INTELLIGENT TECHNOLOGY, Shenzhen Lichuanghui Technology, Yingtan Henyang, YANG TAI WIRE & CABLE, LIGAO INSULATING MATERIAL, Shanghai Shang Yi Electronic Technology co., LTD, GUANGDONG SEENEY TECHNOLOGY, WENZHOU HOUGKE ELECTRONCS, SUMITA OPTICS etc.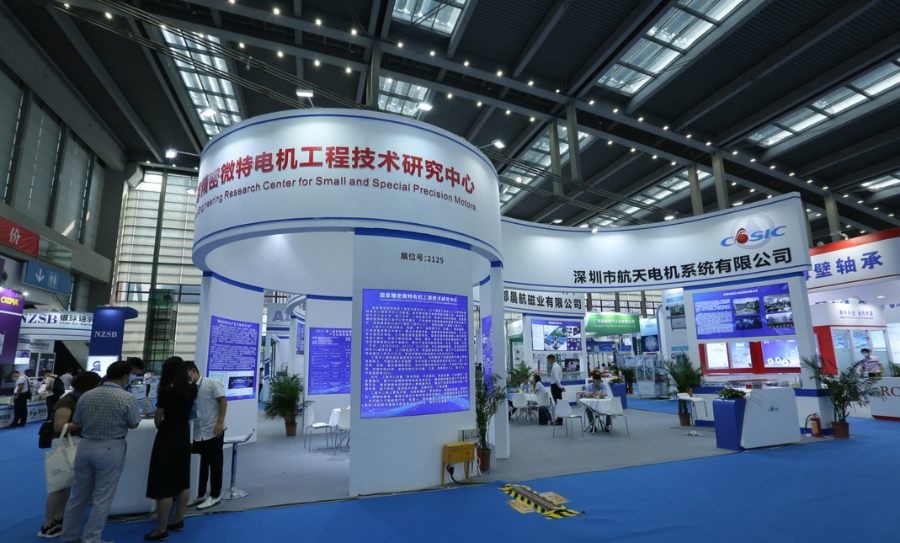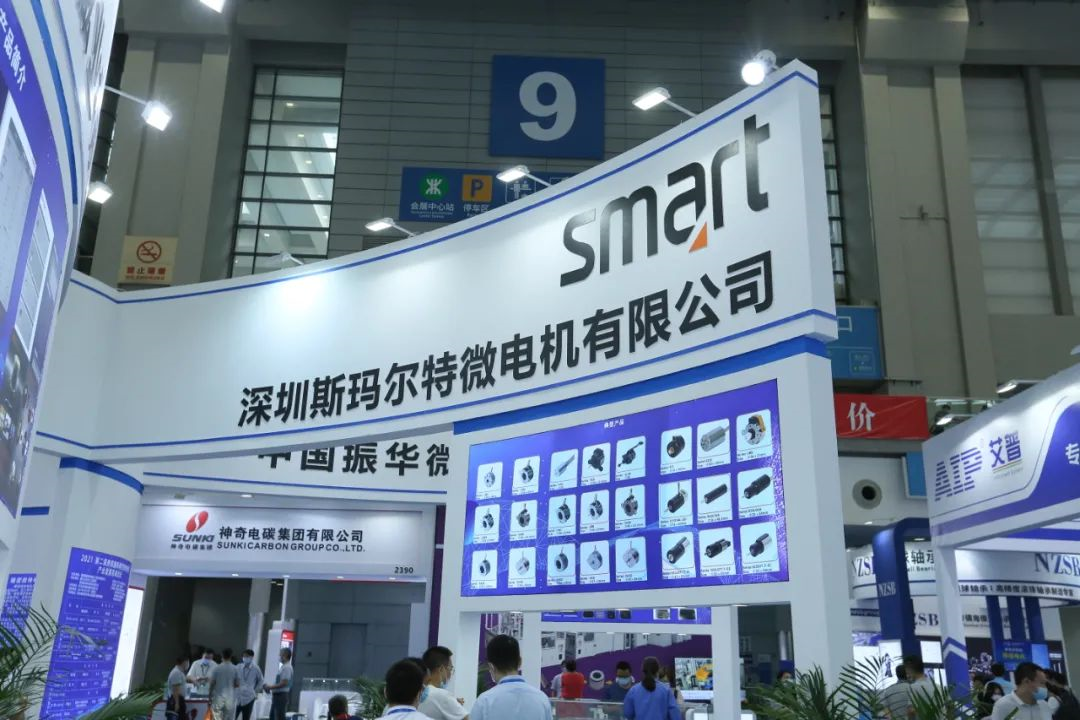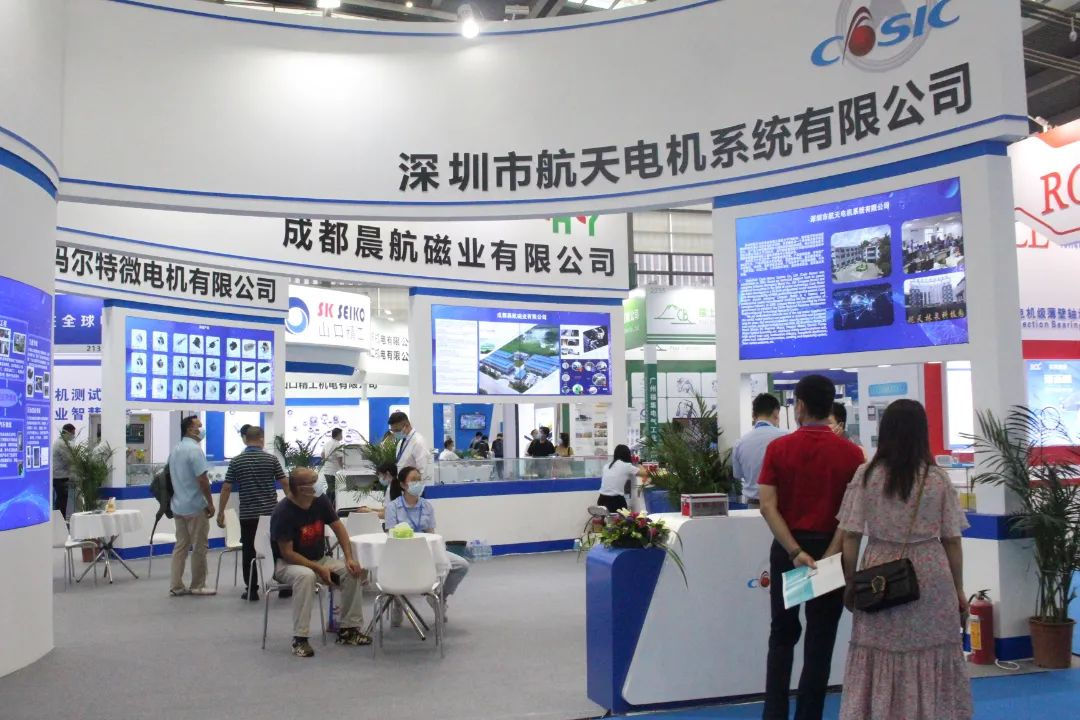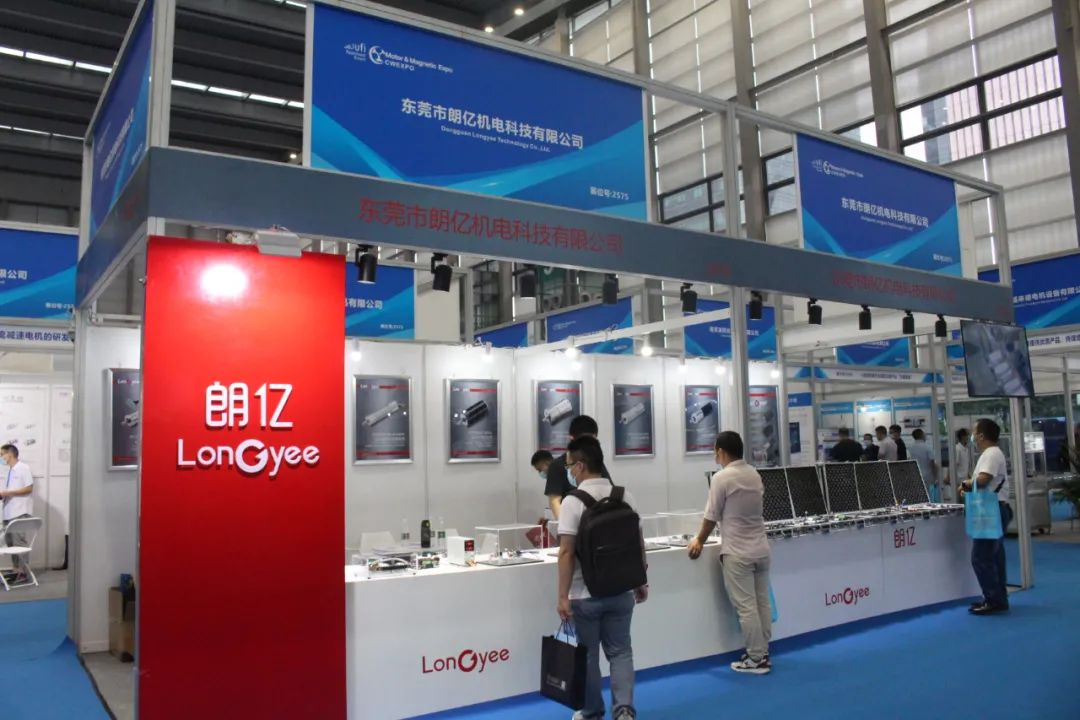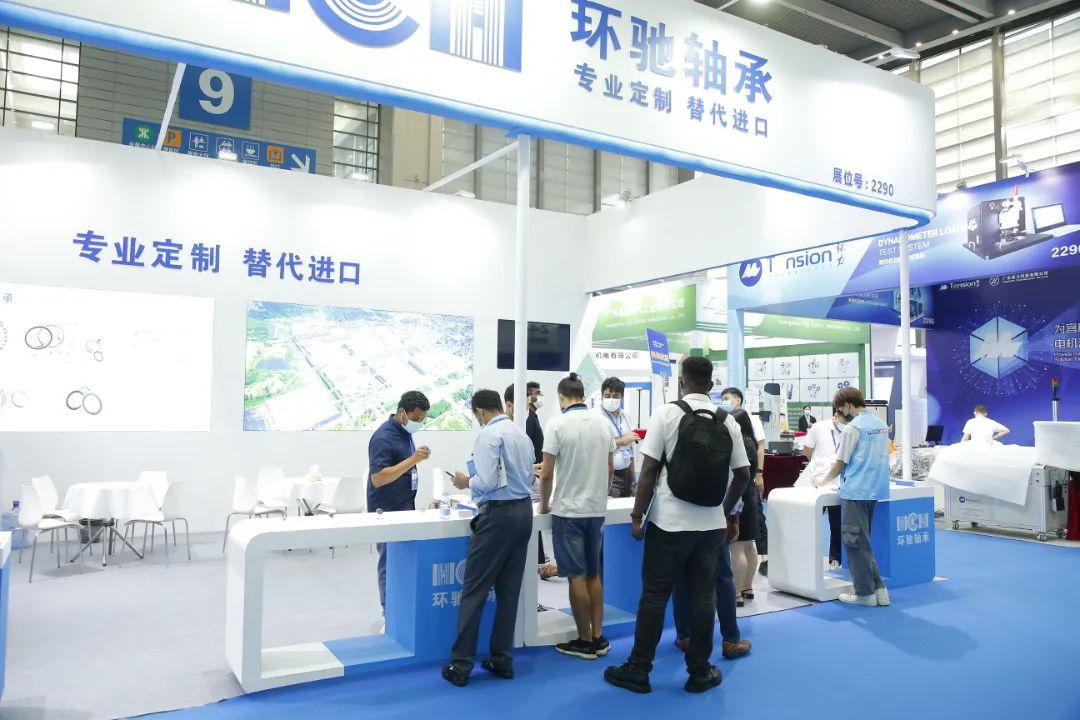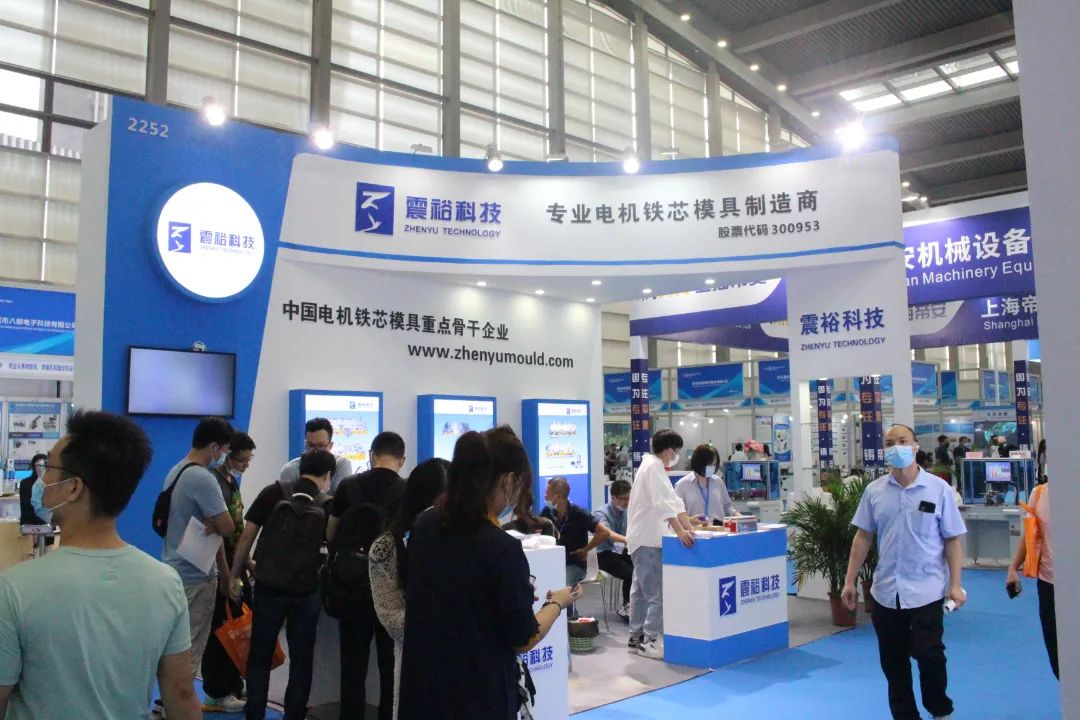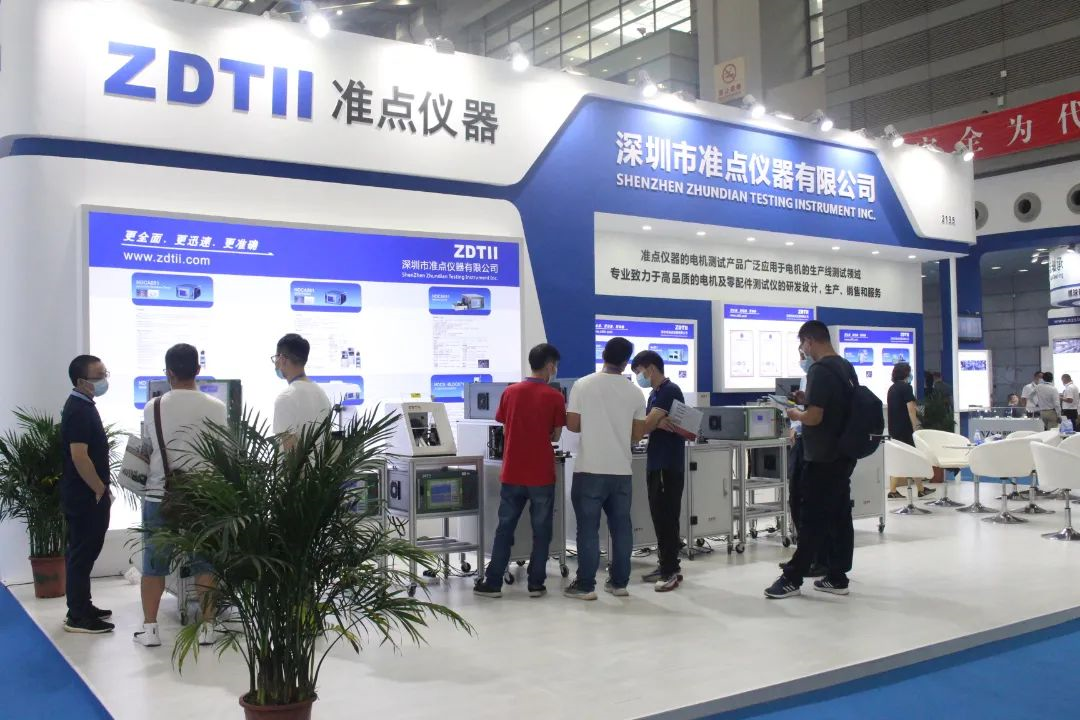 High, new, excellent and special products were issued on exhibition at the same time
The exhibition covers thousands of high-quality products from raw materials, spare parts or products to equipment in many fields such as motors, magnets, bearings, coils, electronic transformers and winding equipment.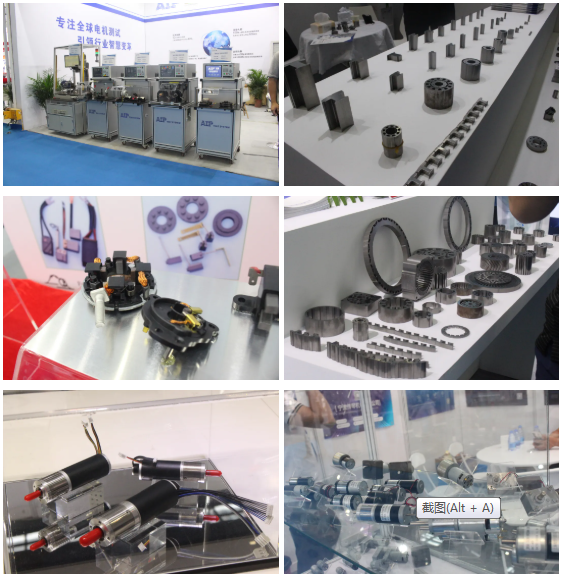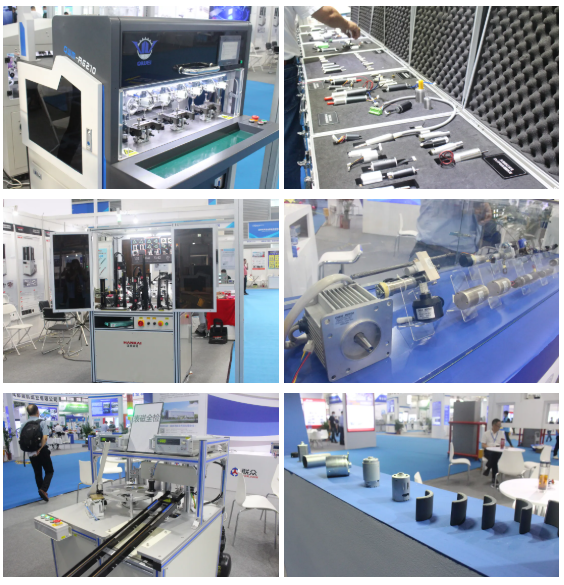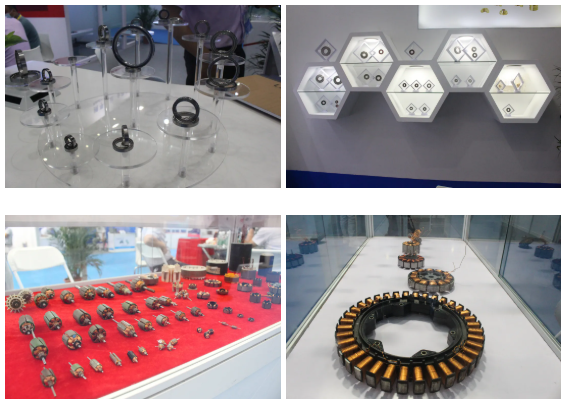 Business matching of overseas buyers
In order to help suppliers and purchasers provide a platform for close communication and cooperation platform, on the first day of the exhibition, the organizers jointly launched the "Overseas purchasing business meeting" with The European American Chamber of Commerce and Industry. Overseas buyers with purchase orders for finished motor products, motor accessories and winding machines came to the exhibition site one after another to have face-to-face with Chinese suppliers for business negotiations, and most of them had reached purchase intention on site!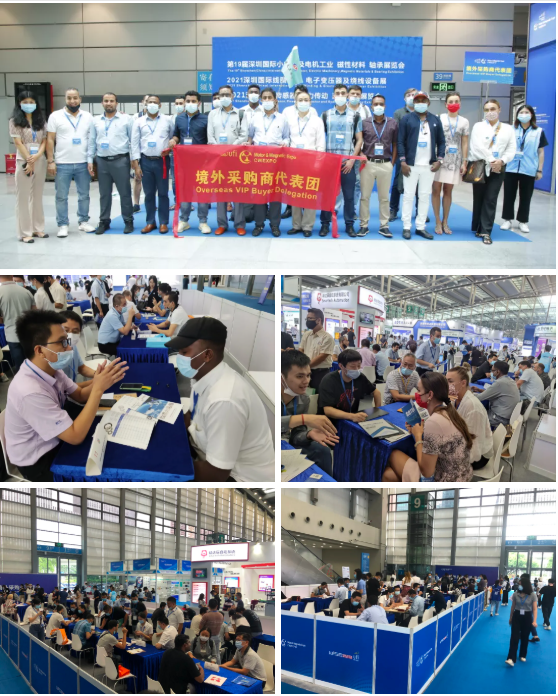 Important forum on-site support
On the first day of the exhibition, the 11th China International Micro and Special Motor Technology Development Forum was jointly held with the National Engineering Technology Research Center for Small and Special Motors. In response to the needs of the industry, the China Advanced Magnetic Material Manufacturing Technology and Application Development Forum was held on the second day of the exhibition. It was full of technical points and provided exchange opportunities of industry technology and trends.The two hosts of the two forums fully controlled the conference process, accurately captured the industry information delivered by the speakers, and sensitively connected the content of the report with the question session. Their excellent performance became one of the symbols of the wisdom of the conference.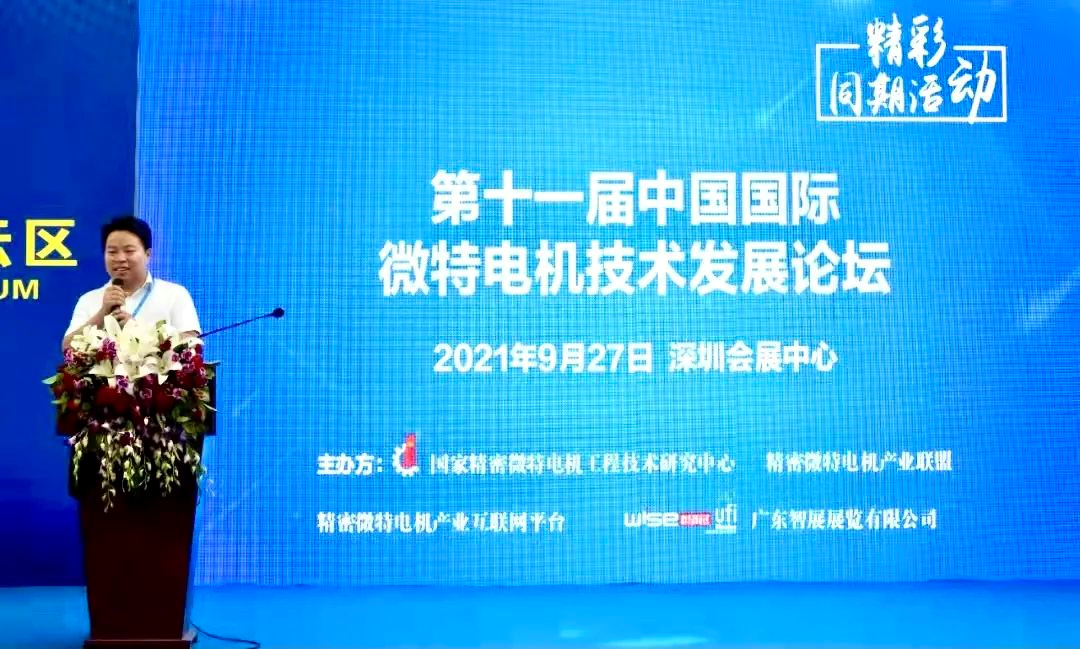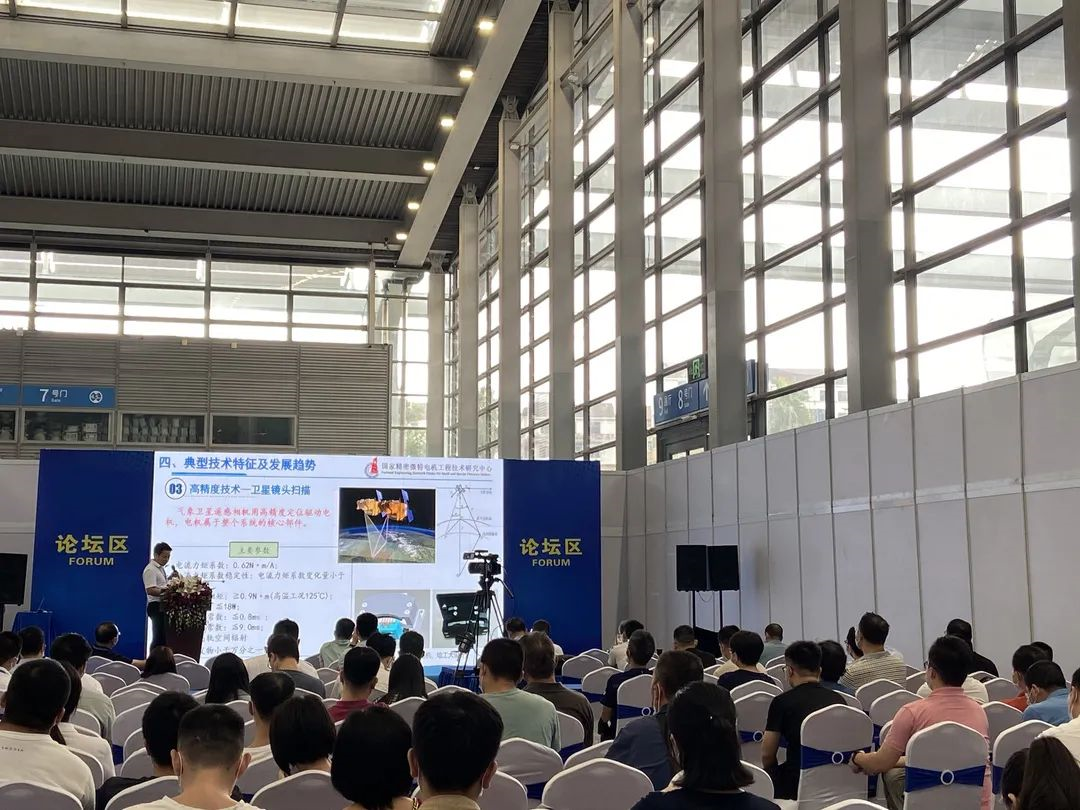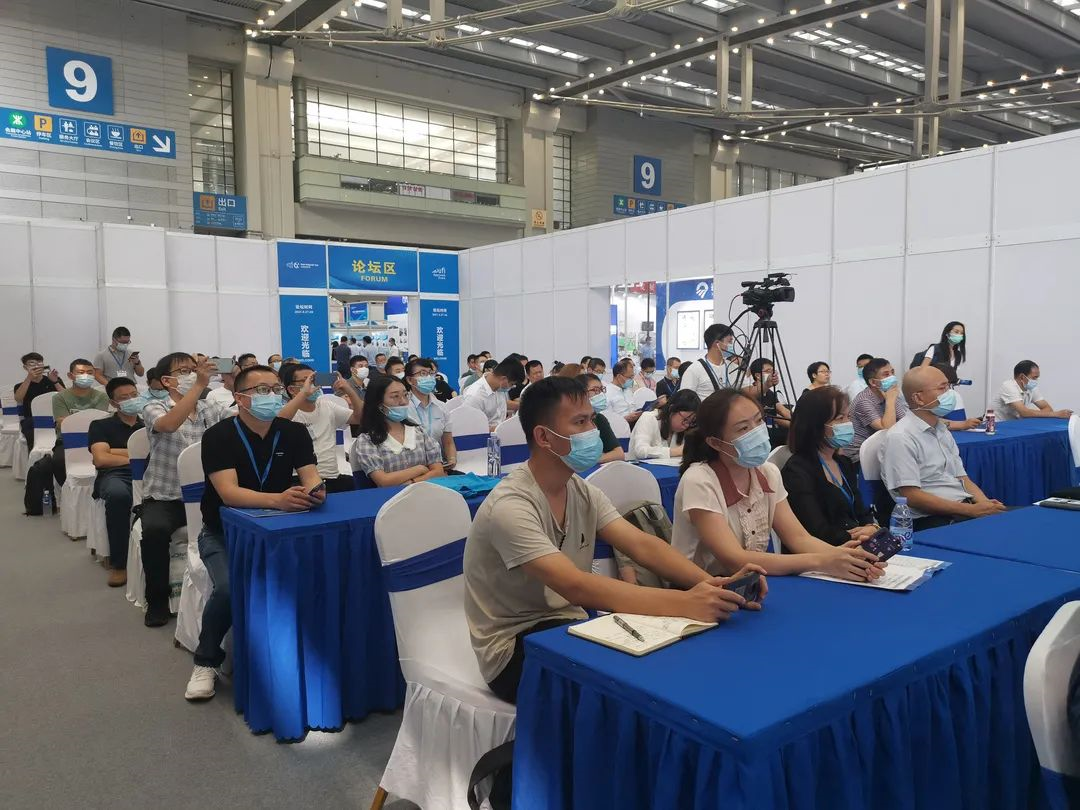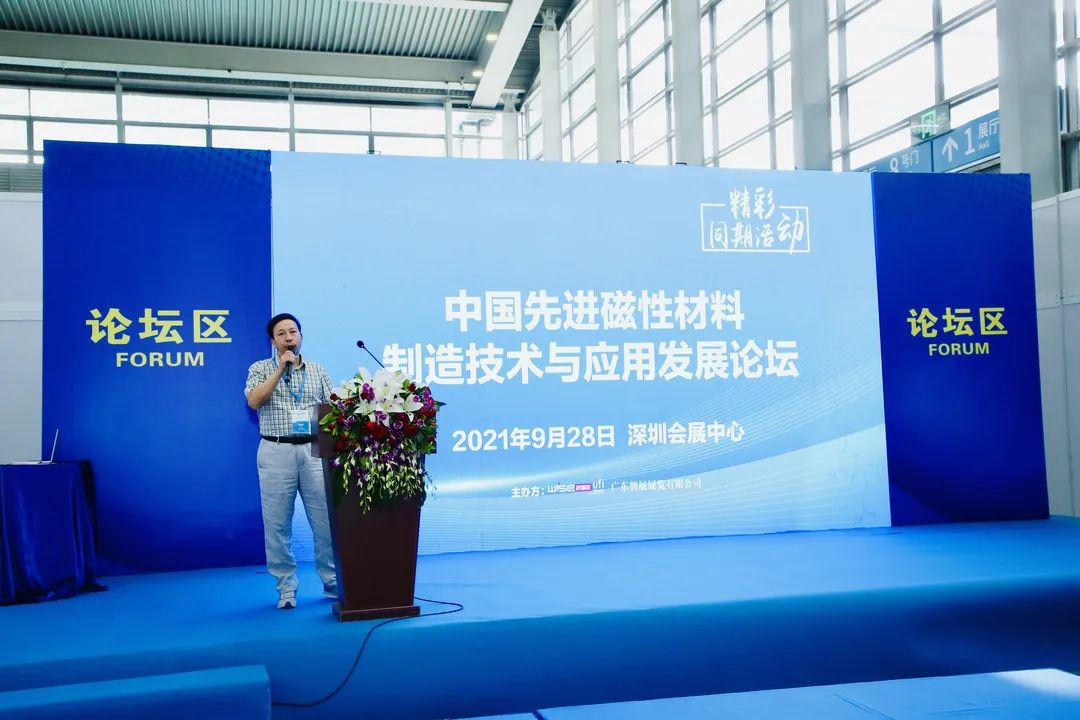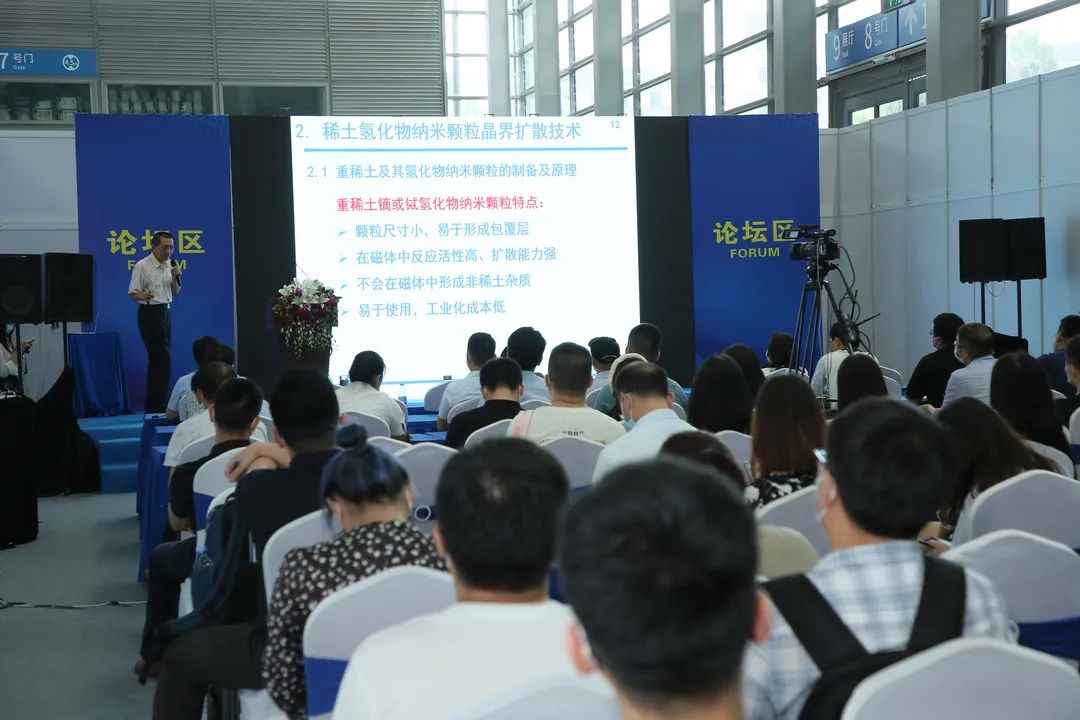 Professional visiting and purchasing groups poured in
Over 60 purchasing delegations arrived at the site to visit and exchange views, like Johnson Electric, Zhongshan Dayang Motor, Zhuhai Kaibang Electric Machinery, WELLING, Ephdi Power, Foxconn, GaLanz, Ningbo Lihe Electromechanical, Guangdong Meizhi Refrigeration, Mingpuguang magnetic, Jaguar and Motor, Shengda Micromotor, Fanstar mechanical & Electrical, Guangdong Whirlpool, Mabuchi Motor, Nippon Electric Sankyo, Huawei, ZTE, Midea, Ray "intelligent, GSK, Hanslaser, DJI, PELDOR, DMEGC, Zhifen Micro Electrical Appliances, Murata Electronics, NIO, GAC-Toyota, Hitachi, BRIRE, Zhongshan Household Electrical Appliance Industry Association, Shunde Electronic Information Chamber of Commerce, Shenzhen Sensor and Intelligent Instrument Industry Association etc.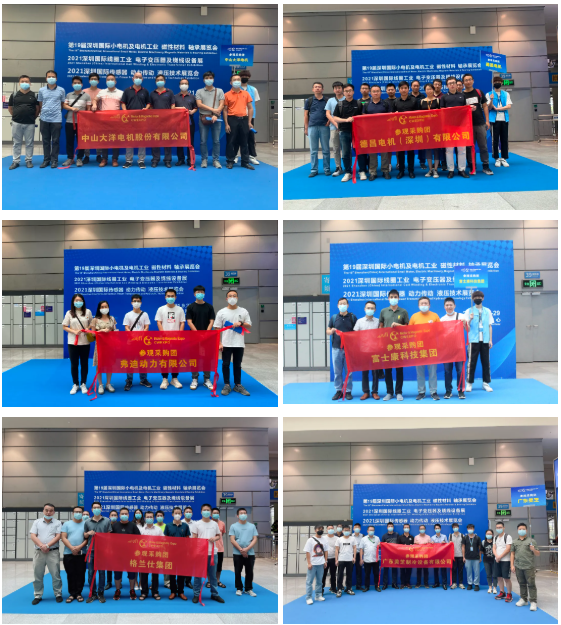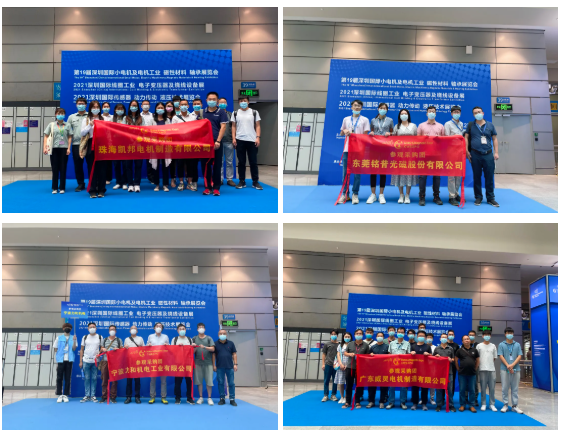 The 19th Shenzhen (China) International Small Motor, Electrical Machinery & Magnetic Materials Exhibition was successfully concluded. The brief farewell is for a better reunion next time, looking forward to meeting with you again!
The 20th Shenzhen (China) International Small Motor, Electrical Machinery & Magnetic Materials Exhibition will meet you in Shenzhen in June 2022!
Next year is 20th anniversary of Motor & Magnetic Expo, the future can be expected!