The new Everlube anti-corrosion magnet coating combats the increasingly arduous working environments for magnets and magnetic components. The Everlube coating prevents oxidation and deterioration of high-powered permanent neodymium rare earth magnets.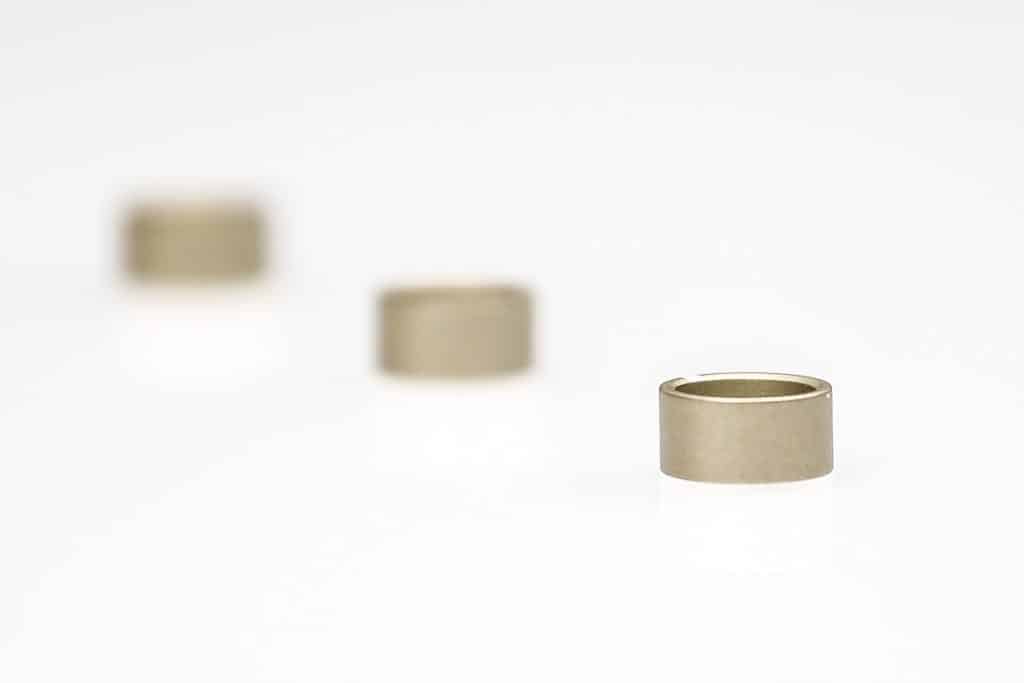 Everlube Coated Neodymium Magnet Rings from Bunting
The Everlube coating was originally developed as a brand of dry film lubricant products specifically designed to enhance and improve the performance of critical components and meet a wide variety of industry, defence, and customer specifications for critical components. Manufactured by Curtiss Wright, the coatings are widely used by companies including Boeing, Airbus and NASA.
Some permanent magnets, including neodymium, react negatively to exposure to water or humid conditions. In neodymium magnets, the neodymium-rich layers at the grain boundaries react to form neodymium hydroxide. The effect of this conversion from Nd to Nd(OH)3 is a large volume increase along the grain boundaries, leading to cracking and degradation of magnet properties. The speed of this is enhanced when salt is present. The Everlube coating prevents such degradation.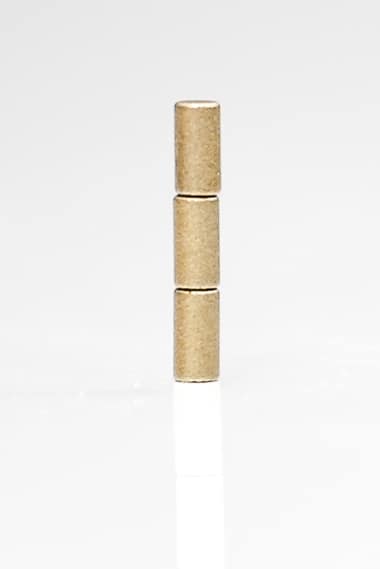 Everlube Coated Neodymium Rod Magnets from Bunting
The original Everlube coating was a thermoset coating, containing PTFE, molybdenum Di-Sulphide (MoS2) and phenolic resin adhesive. Everlube is an aluminised barrier coating specially formulated to maximize adhesion and corrosion protection when applied to rare earth magnets. The coating is very durable and provides excellent chemical and corrosion resistance to a wide range of substances including aviation fuel and anhydrous ethanol.
The application of an Everlube coating to a magnet surface is more complex than a NiCuNi coating or an Epoxy Coating or even a dual NiCu+Epoxy Coating. However, it has distinct advantages including significantly improved corrosion resistance, a much better range of chemical compatibility, and excellent quantified performance when exposed to salt spray in a minimum 500 hours test environment. The coating also provides a 4H coating hardness.
Everlube coated neodymium magnets are ideally suited for high-performance applications in the automotive sector, especially for electric vehicles (e.g. motors), aerospace, and electronics.

Small Everlube Coated Neodymium Rod Magnets from Bunting


¡°The working environments for magnets are getting increasingly tougher,¡± explained Matthew Swallow, Bunting¡¯s Technical Product Manager. ¡°The Everlube coating provides the necessary protection when using Neodymium, the highest strength of all permanent magnets, in very challenging environments and applications.¡±