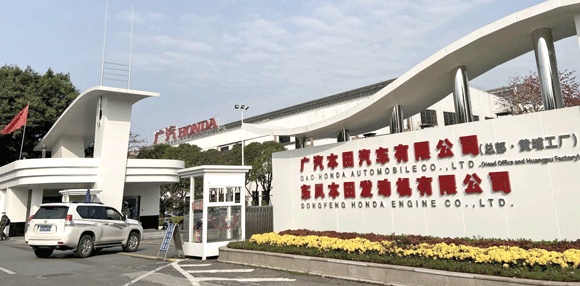 Japanese auto companies will accelerate production in China from May, reports Nikkei Asian Review, as the country recovers from the coronavirus (COVID-19) pandemic. Toyota Motor and Honda Motor will each reportedly increase manufacturing by 10% in May, compared to the same month in 2019.
This increase in production levels is expected to help make up for manufacturing capacity lost during factory shutdowns earlier this year. Toyota operates four Chinese assembly plants, accounting for just under 20% of its global production. In February, its Chinese sales saw a 70% reduction due to lockdown, but recovered in April to exceed figures from April 2019.
"°Demand for vehicles is surging as Chinese consumers prioritise safety,"± stated a Toyota executive in Nikkei Asian Review. "°The recovery is quite astonishing."±
It was also reported that Nissan Motor will increase production, but its manufacturing levels will remain 20% lower than those of May 2019. German automakers are also seeing recovery in China, with Daimler and BMW said to have recovered to a level only 7% and 13% lower than their levels at the same time in 2019. Volkswagen announced its sales were 36% lower in March, but reopened all dealerships in April.