TIANJIN NIBBOH MAGNETS CO., LTD
Booth B815
Company Profile
Tianjin Nibboh Magnets Co., Ltd is a privately owned producer of permanent magnets and magnetic assembly located in Tianjin China with more than 10 years experience. We occupy about 10,000 square meters of plant and office space, with capacity annually 300 tons Bonded NdFeB magnet and 1000 tons Sintered NdFeB magnet, and 50 millions pieces other magnets and magnetic assembly, such as Alnico, SmCo, Ferrite, Flexible, magnetic tubes, magnetic grate, magnetic lifter, magnetic attractors and so on.
Tianjin Nibboh Magnets Co., Ltd specializes in the engineering, manufacture, coating, magnetizing and shipment of permanent magnets. We can provide various shapes of permanent magnets with good quality and competitive price, that widely used in Micro-motor, office automation, consumer electronics, car, VSM and so on. Anywhere high performance in small package is required, there is an opportunity for our magnets.
Tianjin Nibboh Magnets Co., Ltd believe strongly in the concept of continuous quality improvement and rigorously apply it to our manufacturing process. A quality plan is written and followed for every part we make, including step by step quality checks as parts move through the the plant. Assurance of gage quality and written standard operating procedures are also important features of our program. The certificate of ISO9001:2008 is the ascertain of our quality management system.
For our joint good life, we will keep to applying ourselves to produce and develop magnetic materials and products, which are not only with excellent properties, but also fulfills human and nature harmoniousness and meet the requirement of environmental protection.
Exhibits
Bonded NdFeB
The Bonded NdFeB materials used in this process are isotropic materials(MQP) which do not require magnetic alignment of the powder during processing. The magnets can be magnetized any direction according to customer¡¯s design, such as Axial, Multipolar, Radial and so on.
Sintered NdFeB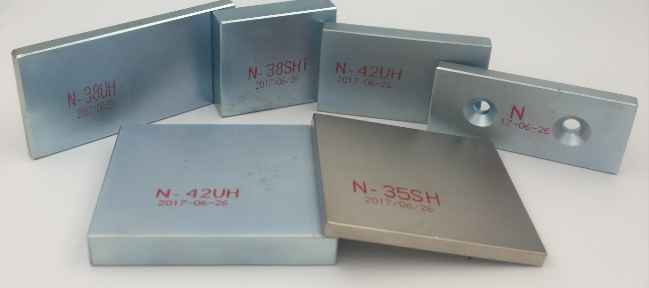 Sintered NdFeB have been commercially available since November 1983. NdFeB magnets offer the highest energy product of any material today and are available in a very wide range of shapes, sizes and grades, that wildly used in voice coil motors, high performance motors, brushless DC motors, magnetic separation, magnetic resonance imaging, sensors and loudspeakers.
Motor & Magnetic Expo, CWEXPO (short for The 18th Shenzhen (China) International Small Motor, Electric Machinery & Magnetic Materials Exhibition, 2020 Shenzhen (China) International Coil Winding, Power Supply & Electronic Transformer Exhibition) will be held at Shenzhen Convention & Exhibition Center on July 1-3, 2020 with an area of 20,000sqm. There will be over 400 representative companies, 20,000 professional visitors and 100 purchasing groups to join in.
Click here to pre-register to Exhibit
Click here to pre-register to Visit
Let us meet each on the exhibition site!