Metis Instruments & Equipment NV
Booth B718
Company Profile
As a technology partner in industrial magnetics established in 1998, Metis instruments is a supplier of magnetizing equipment and magnetic measurement systems. Measuring the complete hysteresis curve of free form samples is possible with our flagship measurement system: the HyMPulse. With the elimination of pole shoes and patented sensors, measuring your final product now becomes simple again. With additional heating and cooling, the instrument is capable of following the magnetic properties over a temperature range from -40¡ãC to 220¡ãC.
The common technology for magnetizing nowadays consists of generating a strong magnetic field using copper windings ¨C with or without pole shoes ¨C driven by a capacitor discharge. The challenges are in obtaining the right field profile in the magnets.As a forerunner using finite element modelling in magnetization processes, the company has extensive experience in handling the magnetization of large as well as small assemblies. Several techniques have been developed allowing to rapidly engineer custom solutions.
Exhibits
HyMPulse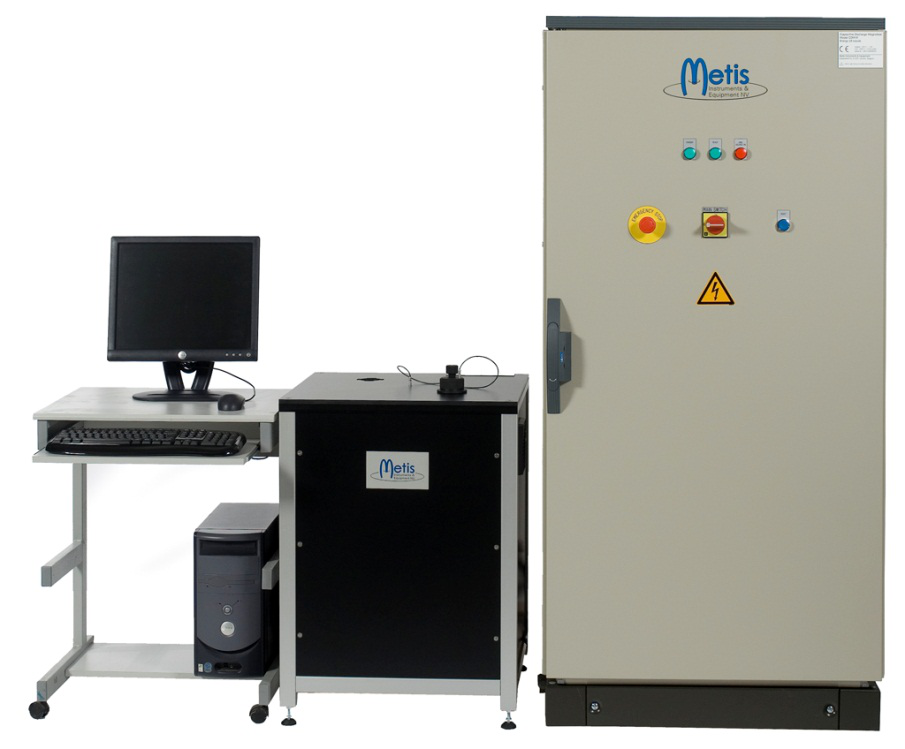 The leading hysteresis meter for measuring the demagnetizing curve (Br, HcB, HcJ and BHmax) of advanced permanent magnetic materials (Ferrite, NdFeB, SmCo).
This magnetic properties tester is made to overcome the limitations of a classical magnetic hysteresis meter. By eliminating pole shoes and using a patented sensor similar to the Helmholtz coil, the HyMPulse allows the analysis of virtually any sample geometry and any permanent magnetic material.
HyMAC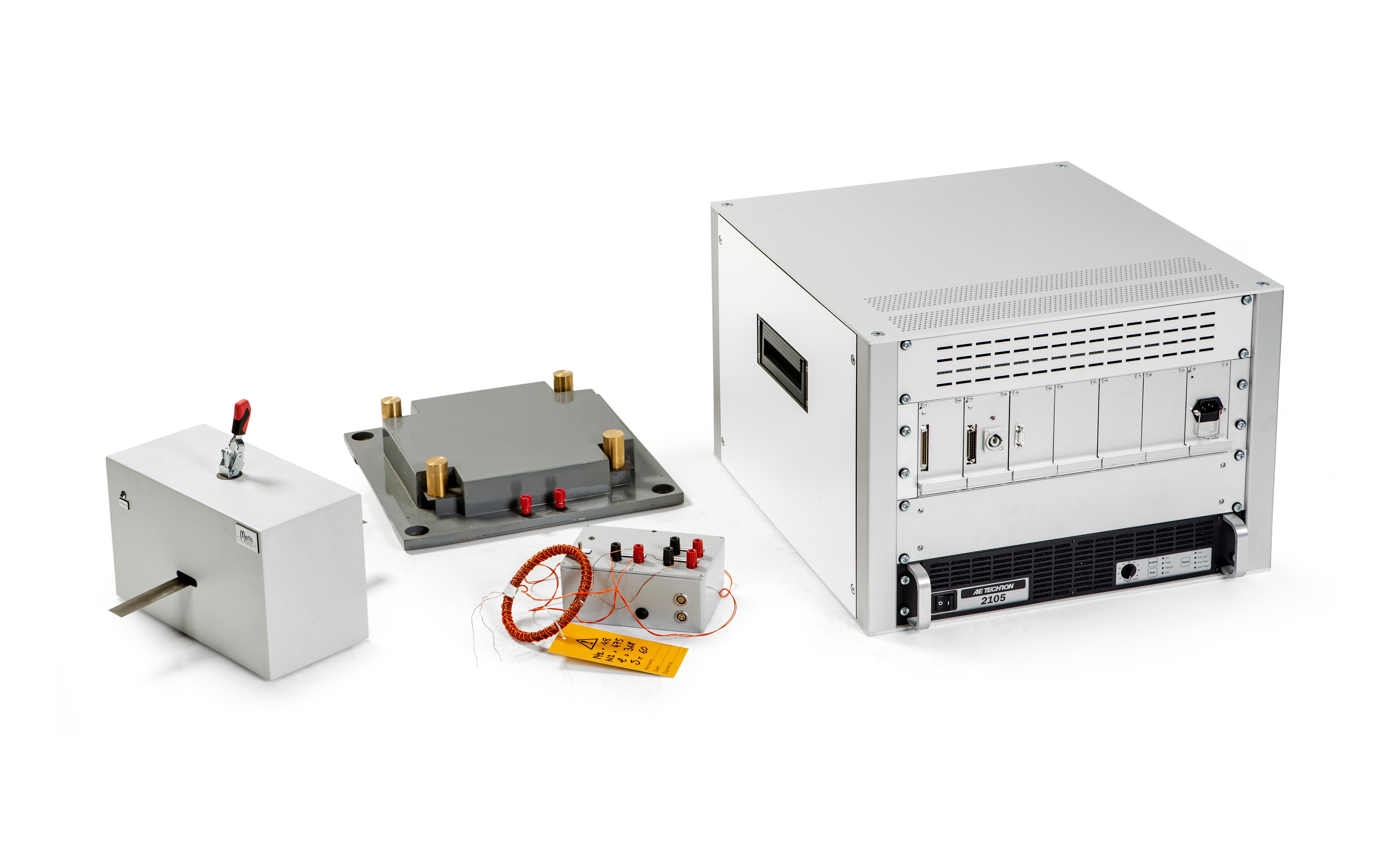 A versatile testing platform for determining the AC magnetic properties of soft magnetic materials like electrical steel sheet, amorphous wire and ribbons.
This magnetic properties tester measures losses and other properties derived from the BH curve. It allows incoming and outgoing inspection of soft magnetic materials, typically electrical steel sheet for transformer cores and electrical motors.
The number of available probes, and the customization makes the HyMAC useful for large range of geometries and application areas.
Magnetizers & Fixtures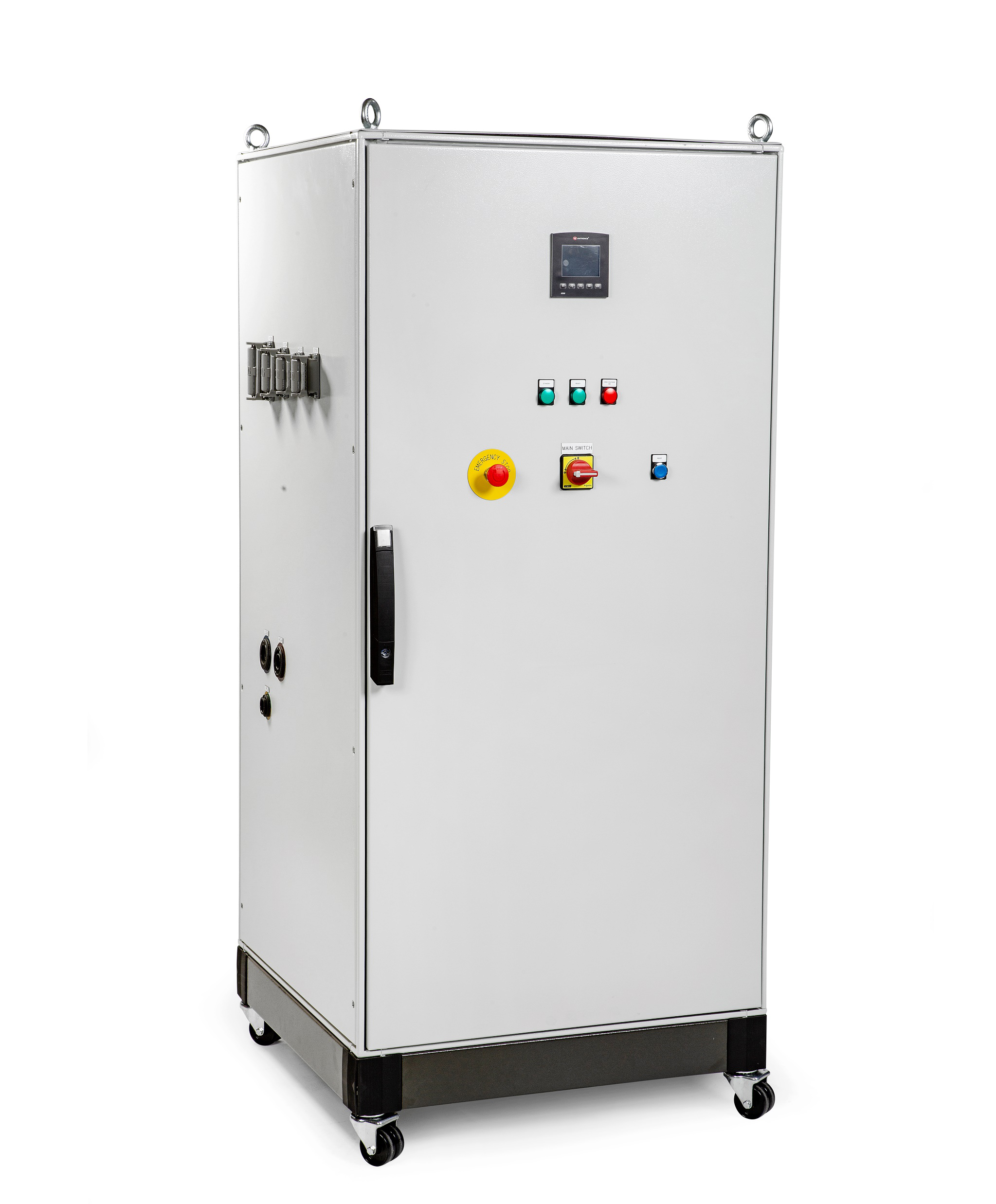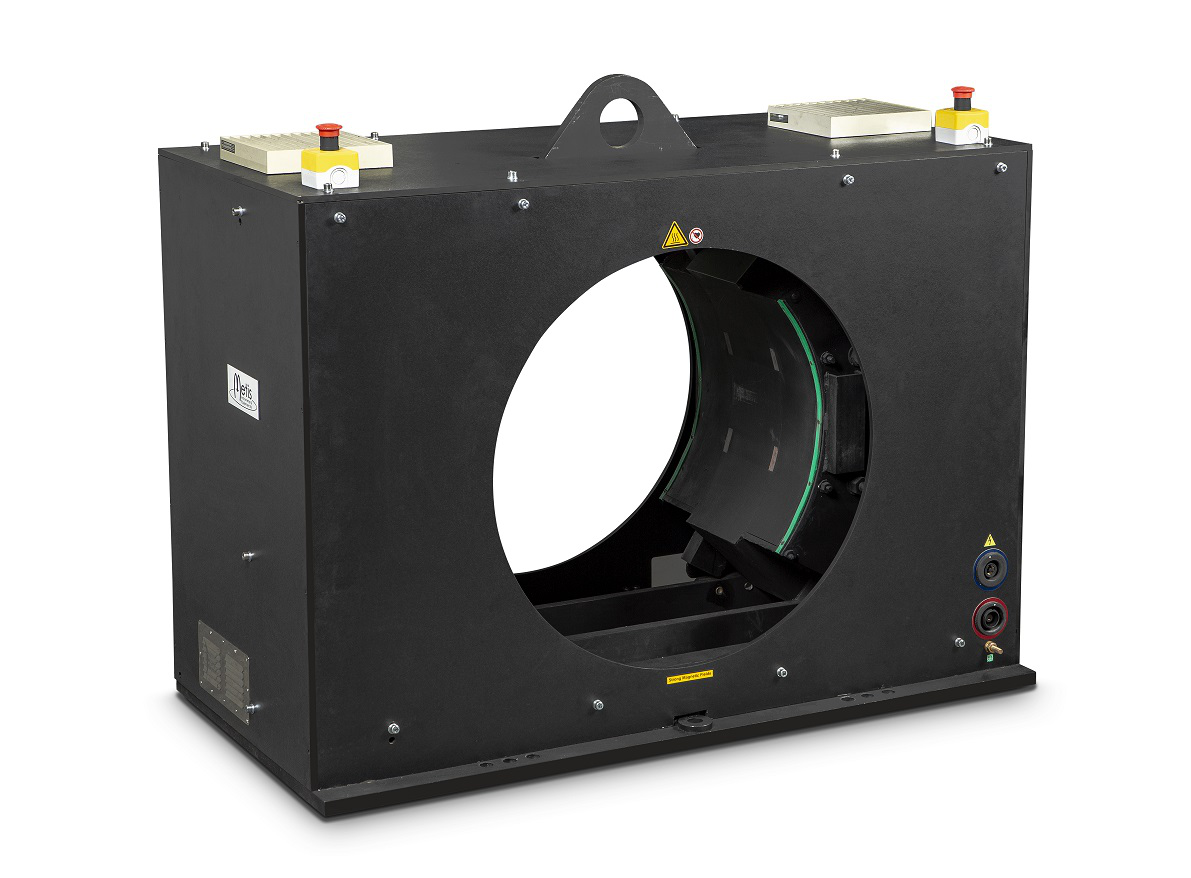 Capacitive discharge magnetizer (Energy range 4 till 200+ kJ & 3 kV voltage) delivering high power for magnetizing fixtures.

Fixtures with optimized magnetic field using less energy, with adequate pole transitions, optimized stress distribution and high rep rate through internal cooling. All kinds of shape of the magnetic profile are customizable.
Flexible and modular production solution allow different geometries to be magnetized with moderate extra investments.
Motor & Magnetic Expo, CWEXPO (short for The 18th Shenzhen (China) International Small Motor, Electric Machinery & Magnetic Materials Exhibition, 2020 Shenzhen (China) International Coil Winding, Power Supply & Electronic Transformer Exhibition) will be held at Shenzhen Convention & Exhibition Center on July 1-3, 2020 with an area of 20,000sqm. There will be over 400 representative companies, 20,000 professional visitors and 100 purchasing groups to join in.
Click here to pre-register to Exhibit
Click here to pre-register to Visit
Let us meet each on the exhibition site!