The 18th Shenzhen (China) International Small Motor, Electric Machinery & Magnetic Materials Exhibition (Motor & Magnetic Expo for short) will be held at Shenzhen Convention & Exhibition Center on July 1-3, 2020. Motor & Magnetic Expo is a unique industry event approved by The Global Association of the Exhibition Industry (UFI) which is the most authoritative and influential association of exhibition industry, and has been cataloged into the guide and support list by Ministry of Commerce. As the first event of electric motor and magnetic industry held on schedule of 2020, Motor & Magnetic Expo Is integrated with various resources, composing obvious superiority and qualifies for brand exhibition. It will attract the wide attention of the whole industry and become the preferred and superior platform for the enterprises to expand market and generate business with clients.
Coinciding with the right time and place, unlimited business opportunities, Motor & Magnetic Expo which is an annual industry event will be held in the core area of China's market economy as scheduled.
In August, 2019, Shenzhen was supported in building a demonstration pilot zone for socialism with Chinese characteristics under a guideline issued by the Central Committee of the Communist Party of China and the State Council. According to the outline of the development plan for the Greater Bay Area, Shenzhen and Guangzhou are the key cities to accelerate development of advanced manufacturing industry and create international competitive modern industrial system. Guangdong-Hong Kong-Macao Greater Bay Area ranks second among the world's four largest bay areas, while Shenzhen is the core city of the Greater Bay Area, therefore Shenzhen will gain historical development opportunities again.
A famous exhibition city will become another ¡°Trump card¡± of Shenzhen. Shenzhen has formulated and implemented the country's most competitive convention and exhibition support and subsidy policy. The total exhibition area in Shenzhen will exceed 700,000sqm once the world's largest convention and exhibition center had finished. While fully converging the flow of people, logistics and information, MICE industry has also nurtured cities, becoming an important promoter of high-end service industry and advantage industry. Advanced manufacturing and intelligent equipment have become important and priority industries for the Guangdong-Hong Kong-Macao Greater Bay Area. On one hand, electric motors, magnetic materials and related manufacturing equipment, testing equipment and supporting materials are important components of advanced manufacturing industry.On the other hand, the industry development will promote the high-quality development of manufacturing technology and intelligent manufacturing. Various manufacturing enterprises can take advantage of the development of electric motor and magnetic material to develop new technologies, products and equipment that are marketable. Therefore, the exhibition held in Shenzhen where gathers China's top manufacturing industries, will definitely bring more development opportunities for exhibitors.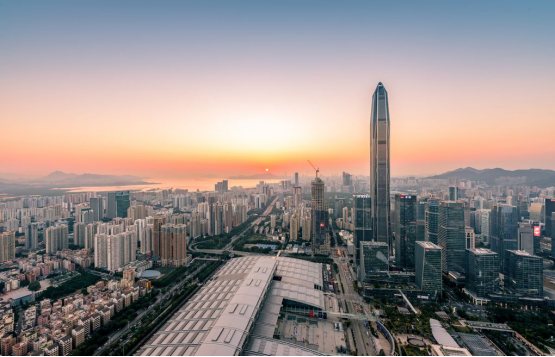 Jointly built by well-known MICE institutions and domestic and overseas authoritative institutions, Motor & Magnetic Expo is not only high-end but professional.
Motor & Magnetic Expo is organized by Wise Exhibition (Guangdong) Co., Ltd. (hereinafter referred to as WISE), National Engineering Research Center for Small and Special Precision Motors, China Electronics Materials Industry Association Magnetic Materials Branch, Southwest Institute of Applied Magnetics, The Japan Electrical Manufacturers' Association, The Japan Association of Bonded Magnetic Materials, The UK Magnetics Society, etc. WISE has been served exhibition industry for 20 years. As a brand exhibition organizer, WISE has become a Chinese member of UFI since 2012 and awarded China Top 10 Brand Exhibitor by the China Convention and Exhibition Society, which is the only one national exhibition association in China. WISE focuses on self-organized exhibitions and government projects. It has cultivated many brand exhibitions and obtained many honors and qualifications, exactly as"WISE exhibitions must be excellent."
Well-known industry organizations such as the National Engineering Research Center for Small and Special Precision Motors also devote to the work of high-end forums organization, publicity & promotion, and visitors organization etc. With its great authority and appeal in the industry, Motor & Magnetic Expo gains more resources and advantages than similar exhibitions.

Motor & Magnetic Expo has been persistently devoting to the industry for 18 years, attracting numerous domestic and overseas brand companies to participate.
Motor & Magnetic Expo has been held in Shenzhen for 17 consecutive years. Over the years, WISE professional service team upholds the spirit of craftsmanship, devote itself to the industry, and has accumulated over 100,000 of data of small and precision motors and magnetic materials industry to serves the exhibition and industry companies with big data, make the exhibition more efficient, which is well recognized by the industry. The last exhibition attracted over 400 exhibitors, such as National Engineering Research Center for Small and Special Precision Motors, SMART, CASIC MOTOR, Guizhou Linquan Motor, HCH, KINGLY GEAR, Juli Automation, Ningbo Yunsheng, Yibin JINCHUAN, Welling, JINGYU, YUJING, Sinosteel, Jinshan Magnetic Material, MAGSUPER, Anhui Zhongma Magnetic, SENYANG, BLDC, MaBuQi, Anji Enterprises, YIZHI CHANGTONG, ARNOLD, One Magnet, NBJJ, Jinshan Magnetic Material, WISDOM, etc. Besides, many exhibitors have been participating for many years, growing together with the exhibition. Statistically, more than 85% of the exhibitors participate in this exhibition for several consecutive sessions.
Wonderful and high-end concurrent events will be held at the same period.
The organizing committee will unites well-known industry experts, enterprises and media at home and abroad, organize unique summit, forum, seminar, salon, and industry inspection to attract more decision-makers. Concurrent events as follow:
The 10th China Small Motor & Magnetic Materials Industry Development Summit
(Insists on free to access for the industry with over 500 attendees. The summit will be improved from the guest speakers, topics and attendees to make itself become the most widely attended industry event in the Asia-Pacific region. Previous distinguished guests included Academicians, Mr. Du Youwei, Mr. Zhao Chunsheng, Prof. Shen Jianxin, General Manager Tang Deyu, Dipl.-Phys. Thomas Schliesch (Germany), Dr. Hideki Harada (Japan))
Dialogue Meeting between Chinese Motor & Magnetic Materials Enterprises and Overseas Counterparts
International Small Motor & Magnetic Materials New Products and Technology Promotion Conference
Invitation to The 5th Motor Salon
Inspection of Key Enterprises in Greater Bay Area
With Superimposed effect, multiple industry chain exhibitions will held concurrently with a total area of 80,000sqm.
Along with Motor & Magnetic Expo, there are related exhibitions and forums organized by WISE and its supporters. The total exhibition area is over 80,000sqm, which will attract more purchasers and customers in related fields to ensure the effectiveness of the exhibition.
Concurrent Exhibition:
Shenzhen (China) International Coil Winding, Power Supply & Electronic Transformer Exhibition
6Th International Smart Manufacturing Exhibition
Shenzhen International Power Metallurgy & Cemented Carbide Exhibition
Shenzhen International Advanced Ceramics Exhibition
Shenzhen International Cutting Tools & Equipment Exhibition

Professional publicity, domestic and overseas channels covers the whole industry and organizing professional visitors in an all-round way.
Overseas Publicity and Promotion
In addition to ooperating with well-known industry media in UK, India, USA, Russia and other countries to report in-depth exhibition information and increase the visibility and influence of Motor & Magnetic Expo. We also widely promote the exhibition on Google, Facebook, Twitter, LinkedIn, email and other channels.
Domestic Publicity and Promotion
Motor & Magnetic Expo cooperates with over 50 industry magazines and websites to publish exhibition advertisements and news, such as Electronic Transformer Times, Electric Mahines & Control Application, Light Industrial Machinery, zl.elanw.com, www.magnet9.com, www.robit china.com, BIG-BIT.COM, CA168.com, motor.jdjob.88.com, etc. Moreover, it is promoted through new media such as official website, WeChat public account, Weibo, Tou Tiao, applets, etc., which could promote Motor & Magnetic Expo exactly. Meanwhile, the organizing committee has been participating in extensive industry conferences, events, forums, and related exhibitions to promote the exhibition.
Visitor Organization
At Last exhibition, numbers of visitors groups were invited, such as Foxconn, BYD, GAC COMPONETN, Honda Trading, Huawei, ZTE, Gree, Galanz, Midea, Panasonic, Johnson Electric, Nidec, Hitachi Metals, Murata, CCL MOTORS, AVIC, AT&M, ZHONG KE SAN HUAN, BAOWU, RHB-Tech, Zhuhai Kaibang Motor, Welling, Guangdong Welding Institute, The Chinese Society for Metals Amorphous Alloy Branch, Sunlord Electronics, University of Electronic Science and Technology of China and other well-known buyers and purchasing groups etc. There were over 20,000 visitorswhile overseas buyers took up 13.26%
This exhibition will use a combination of one-on-one telephone invitations and WeChat, email, and group text messages to invite visitors from motor manufacturing, household appliances, automobiles, electronics, information processing, audiovisual, automation, intelligent manufacturing, machinery, power tools, toys , Medical, aerospace and military industries. In addition, the organizing committee also cooperates with industry organizations across the country and invites delegations to visit the exhibition. Motor & Magnetic Expo 2020 is expected to attract 22,000 professional visitors.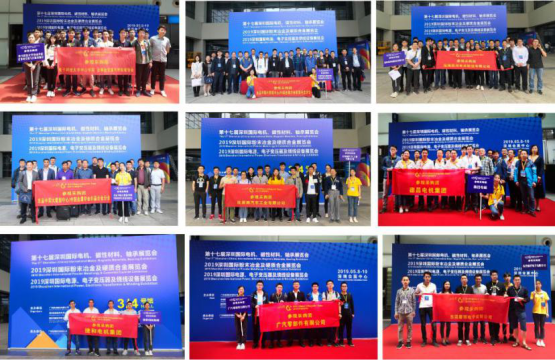 Comprehensive service and professional services will make exhibit and visit successfully.
The organizing committee will provide exhibitors with one-stop services such as booth design and construction, logistics and transportation, advance matching of target purchasers, and pick-up and drop-off for exhibitors. Besides, free VIP hotel and pick-up and drop-off, preview of exhibitors, matchmaking service, etc. will be provided to visitors. Motor & Magnetic Expo will provide high-quality services such as Shenzhen Airlines VIP, on-site translation services for all exhibitors and visitors. All above will make a comfortable journey for exhibitors and visitors.
Looking forward to meeting you at Shenzhen Convention & Exhibition Center on July 1-3 to participate in industry events, look for orders, opportunities and friendship!
Wise Exhibition (Guangdong) Co.,Ltd.
The Global Association of the Exhibition Industry (UFI) Chinese Member
Guangdong Fairs Organizer Association Vice Chairman
China Top 10 Outstanding Exhibition Organizer
Tel: +86-20-29193588 /29193589
Fax: +86-20-29193591
E-mail: magmotor@126.com
Website£ºwww.motor-expo.cn

Scan the WeChat Official Account to know more.