Mianyang Westmag Technology Co.,Ltd
Booth B856
Company Profile
Westmag Tecnology Co.,Ltd is located in the High-tech Develoment Zone of the Electronic Science City-Mianyang.abranch of china Electronics Technology Group Group Corporation No.9th Reseach Institute. Westmag Tecnology Co.,Ltd is mainly engaged in the development and production the rare-earth permanent magnetic materials and devices(2000tons NdFeB,300tons, SmCo,200tons bonded magnets),sofe ferrite matrials and devices(5000tons MnZn,1000tns NiZn),Microwave matrials and devices(30,0000sets),and the magnetic special in struments and equipment(more than 1000sets).
Westmag Tecnology Co.,Ltd relying on the technical advantages of CETC 9th,Constantly improves the levl of production technolngy and strictly cooperates with new and old Customers and createts greater value for customers through high quality products,friendly and efficient service.
Exhibits
Molded bonded rare earth permanent magnet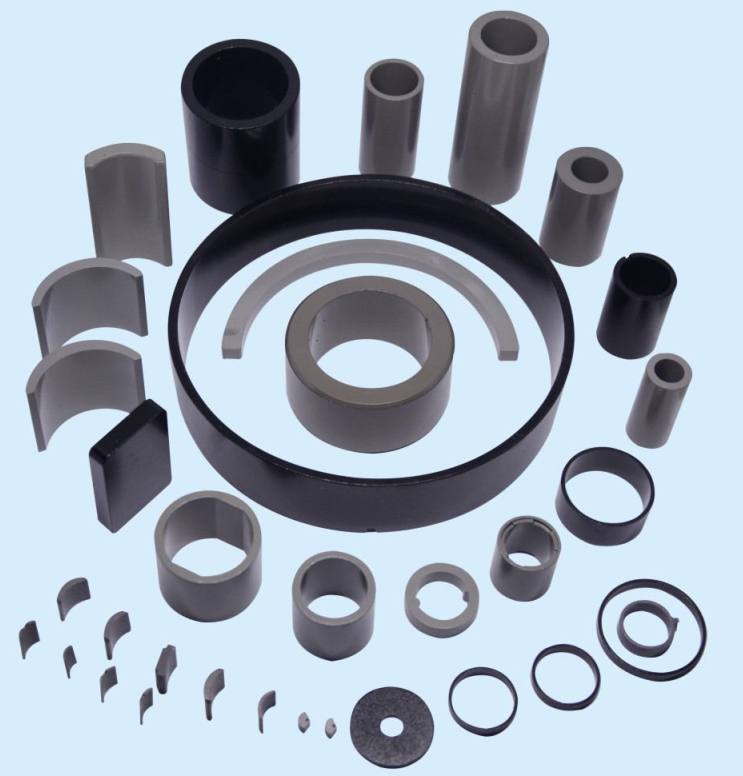 Molding bonded rare earth permanent magnet is made of neodymium iron boron or samarium cobalt magnetic powder mixed with polymer material and molded into isotropic permanent magnet products of various shapes.
Product features: the magnet with thin wall and complicated shape can be made into one time forming without processing;It can be magnetized in any direction, suitable for making radial, axial (end face) multipole or radial magnetized magnet.
Injection molding rare earth and ferrite permanent magnet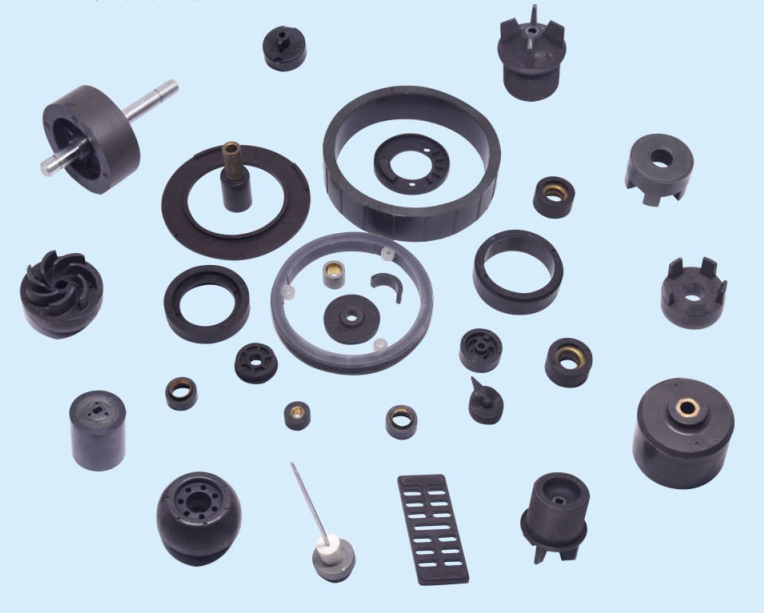 It is the use of neodymium iron boron, samarium cobalt, ferrite magnetic powder mixed with polymer materials, by granulating equipment into granule material, injection molding machine through mold molding for various shapes of isotropic and anisotropic permanent magnets and components.Various shapes of isotropic and anisotropic permanent magnets and components.
Features: one time molding does not need to be processed into magnets with complex shapes;It can be injection molded with the core and nesting of motor and other components together with magnets.Axial and radial orientation;Good oxidation resistance, no surface corrosion treatment.
Sintered neodymium iron boron samarium cobalt permanent magnet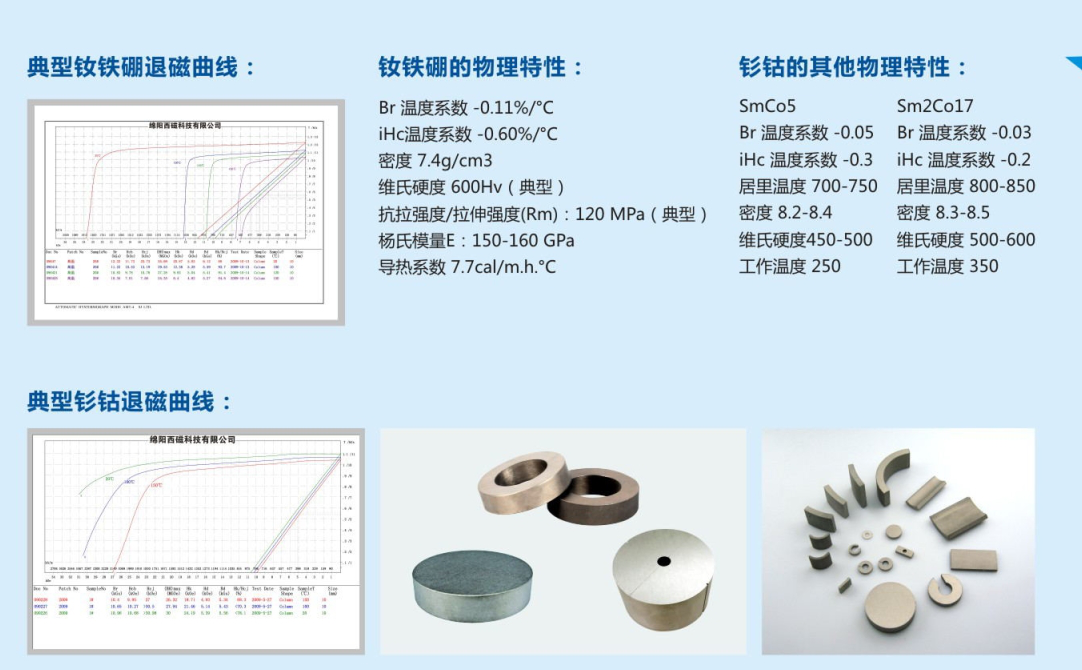 NdFeB permanent magnetic material has the characteristics of high energy deposition, high consistency, low weight loss, excellent corrosion resistance, good gel affinity and so on.The main surface treatment methods are zinc, nickel, silver, gold, phosphating or electrophoresis , Polymer vacuum gas phase deposition, etc.
Samarium-cobalt permanent magnetic material has high magnetic energy product, very low temperature coefficient and high temperature resistance. Its service temperature can be up to 500¡ãC.It also has strong corrosion resistance and oxidation resistance.
Motor & Magnetic Expo, CWEXPO (short for The 18th Shenzhen (China) International Small Motor, Electric Machinery & Magnetic Materials Exhibition, 2020 Shenzhen (China) International Coil Winding, Power Supply & Electronic Transformer Exhibition) will be held at Shenzhen Convention & Exhibition Center on July 1-3, 2020 with an area of 20,000sqm. There will be over 400 representative companies, 20,000 professional visitors and 100 purchasing groups to join in.
Click here to pre-register to Exhibit
Click here to pre-register to Visit
Let us meet each on the exhibition site!