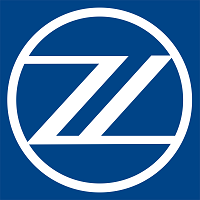 TENSION TECHNOLOGY CO.,LTD
Booth B001
Exhibits
Hysteresis Brakes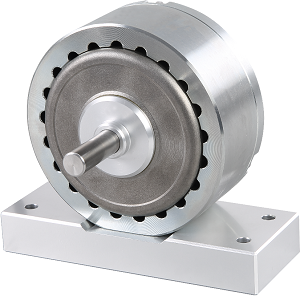 The hysteresis effect in magnetism is applied to torque control by the use of two basic components-a reticulated pole structure and a specialty steelrotor/shaft assembly- fastened together but not in physical contact. Until the field coil is energized, the drag cup and shaft can spinfreely on its bearings. When a magnetizing force from either a field coil or magnet isapplied to the pole structure,the air gap becomes a flux field. The rotor is magnetically restrained,providing a braking action between the polestructure and rotor.
Current Controller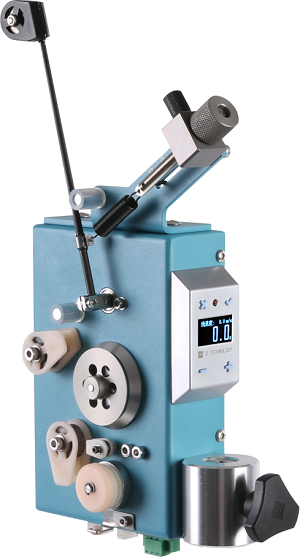 ETA series products are developed to realize closed-loop control, the auto-control accuracy of tension is ¡À2% of full scope, and it also equip with multiple tension setting function, the actualtension output can be exactly the same as whatever tension being set to achieve the intelligent control, and the real time tension value can be displayed on OLED screen. The tension is controlled by excitation current which is more accurate and stable without impacting from winding speed.
Tension Meter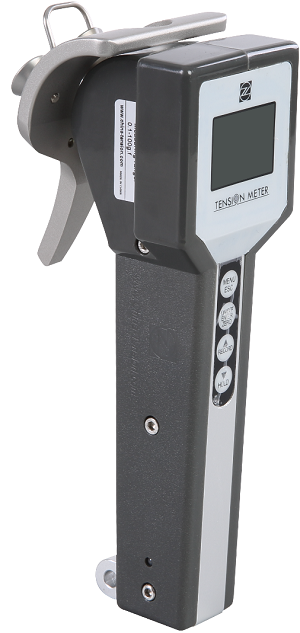 The digital tension meter is using 128*64 LCD display with trendy design, user-friendly operation and comfortable hand-feeling. It directly displays the measured tension value with maximum and minimum as reference.The data are stored so as to determine the actualtension values. It can bewidely used in measurement of tensions in wire or strip processingindustrieslike: yarns, steel wires, copper wires, copper strips, tapes, films, opticfibers, carbon fibers, etc.
Motor & Magnetic Expo, CWEXPO (short for The 18th Shenzhen (China) International Small Motor, Electric Machinery & Magnetic Materials Exhibition, 2020 Shenzhen (China) International Coil Winding, Power Supply & Electronic Transformer Exhibition) will be held at Shenzhen Convention & Exhibition Center on July 1-3, 2020 with an area of 20,000sqm. There will be over 400 representative companies, 20,000 professional visitors and 100 purchasing groups to join in.
Click here to pre-register to Exhibit
Click here to pre-register to Visit
Let us meet each at the exhibition site!