Dongguan RKE Intelligent Technology Co., LTD.
Booth B801
Company Profile
Dongguan RKE Intelligent Technology Co., LTD is a professional manufacturer of optical sorting machine, a high-tech enterprise focusing on vision, laser, spectrum and eddy current automation detection.
Our sales network has been in Kunshan, Ningbo, Wenzhou, Tianjin and other places to set up offices. Products covering more than 10 provinces, and sold to some countries, while the company plans to develop more agents in the world, to accelerate the development of overseas markers.
The company has applied for several patent, the company also received the ¡°China famous brand¡±, 2013 Chinese fastener ¡°ten major brands of equipment¡± title, the company has several technologies are at the forefront in this field, such as fasteners size precision up to 0.001mm, speed up to max 1200 pcs/min. The system can be run 24 hours stable, and high compatibility for whole machine.
We focus on the optical visual automatic detection for many years, through unremitting efforts, we have accumulated rich experience, has many successful cases in practice, and establish of a scientific and standardized management system, developed a continuous innovation. Progressive and rich competitive team, becoming the ¡°The leader of optical sorting machine in the international¡±! We regards quality first and top quality service as enterprise tenets, to provide customers with more quality equipment by a steady pace.
Exhibits
Glass Plate Optical Sorting Machine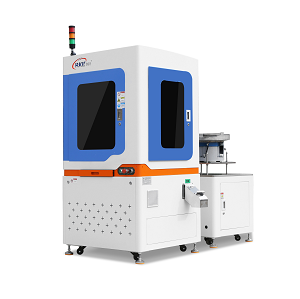 1. Using the highly transparent glass plate, fit for greasy-free parts which can be placed on the glass plate steadily.

2. Widely detection range: Metal products, magnetic core, mobile phone parts, electronic components, plastic products etc.
3. Detection Speed: 500-1200 pcs/min, depend on individual case(objects and feeding system)
4. Easy to replacement parts, simple operation.
Rotary Disk Optical Sorting Machine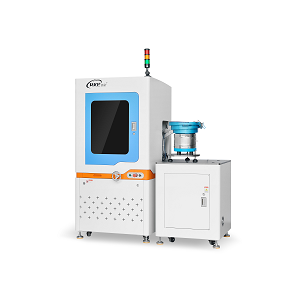 1. Can be customized standard type or larger type according to customer demand.
2. Design for product length of 5-80mm
3. Can detect unstable standing product and the objects can be suspension.
4. Can assemble automatic packing machine and automatic feeding system.
360 degree Thread Damage Optical Sorting Machine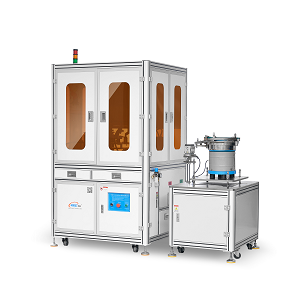 1. Can be customized according to customer demand.
2. 360 degree of repeated image detection, analysis of different angle of tooth injury and head injury detection.
3. Detection accuracy reached ¡À0.02mm
Motor & Magnetic Expo, CWEXPO (short for The 18th Shenzhen (China) International Small Motor, Electric Machinery & Magnetic Materials Exhibition, 2020 Shenzhen (China) International Coil Winding & Electronic Transformer Exhibition) will be held at Shenzhen Convention & Exhibition Center on September 13-15, 2020 with an area of 20,000sqm. There will be over 400 representative companies, 20,000 professional visitors and 100 purchasing groups to join in.
Click here to pre-register to Exhibit
Click here to pre-register to Visit
Let us meet each at the exhibition site!