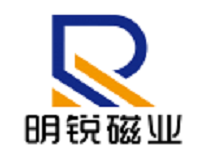 Chengdu Mingrui Magnetic Industry Co., Ltd.
Booth B615
Company Profile
Chengdu Mingrui Magnetic Industry Co., Ltd, Founded in 2010,. is a manufacturer specializing in Nd-Fe-B rare earth permanent magnet. It is a comprehensive enterprise integrating R & D, design, production and sales. The company is located in Shuangliu free trade zone and Southwest Airport Economic Development Zone, Chengdu City, Sichuan Province, close to Chengdu Shuangliu International Airport, Beijing Kunming Expressway and Chengdu Kunming railway, with convenient transportation.
In line with the business philosophy of integrity, innovation, transcendence and gratitude, the company continuously improves and optimizes the existing production process and equipment by continuously increasing product research and development, and has a number of patents. It is one of the major manufacturers of NdFeB permanent magnet in China.
The rare earth NdFeB permanent magnet produced by the company has various shapes, such as square, strip, ring, cylinder, tile and abnormity, which can meet the needs of various customers; the products are widely used in the fields of electronic information, industrial equipment, automobile, medical equipment, fitness equipment, aviation model, robot, household appliances, toys, etc. Our products are not only sold in China, Hong Kong, Austria and Taiwan, but also exported to Europe, America, South Africa, Japan, South Korea and other countries and regions.
Exhibits
Toroidal magnet

Mainly used in stepping motor, throttle motor, wiper motor, swing window motor, automobile air condi-tioning motor, fascial gun and other fitness equipment, UAV, model airplane, robot, PTZ and other fields.
Tile magnet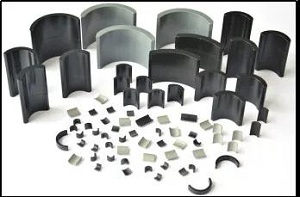 Tile shaped magnetic steel is mainly used in the field of high-performance electric tools, automobile starting motors, automobile air-conditioning motors and other powerful motors, and it can also be spliced into large-scale powerful permanent magnet motors as rotor or stator components.
Special-shaped magnet/Sintered magnet

Special shaped magnet steel is mainly used in linear motor, sensor, smart home, etc. the design freedom of this kind of magnet is large, which can better meet the needs of customers.
It is mainly used in medical devices, robots, electric tools, automobiles, electric vehicles, wind power generation, magnetic separators, maglev trains and other fields.
Motor & Magnetic Expo, CWEXPO (short for The 18th Shenzhen (China) International Small Motor, Electric Machinery & Magnetic Materials Exhibition, 2020 Shenzhen (China) International Coil Winding & Electronic Transformer Exhibition) will be held at Shenzhen Convention & Exhibition Center on September 13-15, 2020 with an area of 20,000sqm. There will be over 400 representative companies, 20,000 professional visitors and 100 purchasing groups to join in.
Click here to pre-register to Exhibit
Click here to pre-register to Visit
Let us meet each at the exhibition site!