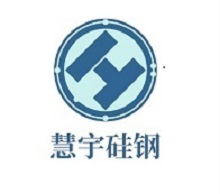 Baotou Huiyu
Booth A606
E-mail: Lijiuyu123456@126.com
Company Profile
Baotou Huiyu is registered at A buiding, Room 210. Overseas Student Pioneer park, Baotou Rare Earth Hi-tech Zone£¨Inner Mongolia Autonomous Region.
Our plant is located at No. B. 12 in Industry Base.Our company is specialised in research and developement of process supper fine thin silicon steel sheet, and equipment manufacturing.
Our research and developement team hold the strong and rich technology theory and procedure production theory. We have at least 10 patents about very fine thin silicon steel sheet.
This cold rolling line made by ourself is a first one of high standard line in china£¨the capacity of thin sheet is about 900 tons yearly. Now, we have already produced various kinds of product successfully.
1. non-orientation thin high silicon steel sheet:G-100,G-80,G-50.
2. non-orientation thin high efficiency silicon steel sheet:Y-100, Y-80, Y-50.
3. non-orientation thin silicon steel sheet:H-100, H-80, H-50, H-30.
Exhibits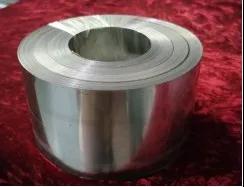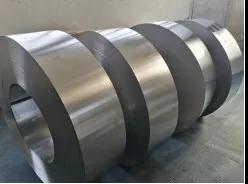 We select and use the high grade material for procedure the non-orientation high efficiency and high silicon steel very thin sheet, by rolling and annealling treatment, our own unique technology£¨to get these two best products through process control.
In designing of nonorientation high efficiency silcon st-eel thin sheet, the loss rate of resistivity and loss rate of high frequency are calcuted, we design the compo-sition system of high resisitivity rate, the silicon and al-uminum contents are bigger than 4%.
Through refining control£¨rolling control£¨plate control and by using medium temperature rolling technology£¨we have got the product with high magnetic induction and low iorn loss anisotropy, both are same.
This product is summarized as: great electrical perfor-mance, good shape, thin paint layer and firm, precise physical dimension, and nice appearance. This product is surpassed Japanese product»'Ĺū.
Motor & Magnetic Expo, CWEXPO (short for The 18th Shenzhen (China) International Small Motor, Electric Machinery & Magnetic Materials Exhibition, 2020 Shenzhen (China) International Coil Winding & Electronic Transformer Exhibition) will be held at Shenzhen Convention & Exhibition Center on September 13-15, 2020 with an area of 20,000sqm. There will be over 400 representative companies, 20,000 professional visitors and 100 purchasing groups to join in.
Click here to pre-register to Exhibit
Click here to pre-register to Visit
Let us meet each at the exhibition site!